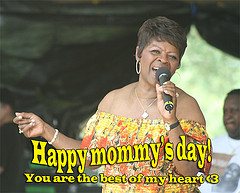 Hello New Orleans and the rest of ya'll.  Now that the big festivals are out of the way, let's start exploring the Crescent City again.  This week, I am of course thinking of my wonderful mother and her wide array of interests, which naturally has been passed along to me.  So this week, we'll get out and about to places and events that my mother would sincerely enjoy.
For starters, my mother likes to eat her main meal of the day at lunch time or late afternoon.  So, today, we're going to enjoy a lovely lunch at Bayona.  The weather is perfect for courtyard dining in the rear of this 200 year old French Quarter Cottage.  Chef Susan Spicer's menu is simple dishes with complex flavors…a curious combo.  Plus the serve elegant, petite portions so that you don't need a nap after you eat.
My mother enjoys learning about nature AND history. Following lunch, we'll combine the two with a visit to the unique exhibit currently at the Historic New Orleans Collection, Seeking the Unknown: Natural History Observations in Louisiana, 1698–1840.  The exhibit draws on early European explorers study of the natural environment of South Louisiana that sparked a real interest in the "New World". The Collection always presents an in depth look at their subject matter. So much so, that when I finish viewing the exhibit, I'll wait for my mom across the street at La Touche Bar.  Allowing her plenty of time to take it all in.
When we're in the French Quarter, we always have to take a little time to listen to a street band or two. One of the best is Dorren Ketchens, whom most days you can find outside the old A&P at the corner of Royal and St. Peter St.
On our way back uptown, we'll stop for "dinner'  which will be a giant slice of cheesecake, one of my mother's favorite dessert.  Since my favorite Italian cheesecake spot is no longer in existence, we'll stop at the trendy Copeland's Cheesecake Bistro on St. Charles Avenue.
On Thursday, I will force my mother to relax and splurge on herself.  She always wants to put other people first. So in order to get her to indulge with the premiere foot reflexologist in the city (Ayani at Belladonna), I will book an appointment for myself, at the same time, with one of Ayani's protege's.
Afterwards, it's a stroll down Magazine Street to Coquette.  Another delightful and elegant dining spot with the perfect happy hour from 4:30 – 6:30 PM with specials on small plates and fine wines.
My mother enjoys all the arts – music, theater, visual art, gardens, home decor and architecture, golf, and of course her grand children.
Some of our other planned outings leading up to Mother's Day will include Shakespeare in the Park, which actually takes place in NOMA's Bestholf Sculpture Garden.  This covers so many of her interests…theater, gardens, art. We'll add a picnic from Gourmet to Go on Esplanade Avenue and make a lovely day of it.
Saturday, the Studio in the Woods is hosting their annual open house.  In South Louisiana that means a festival, which they call Forestival, a celebration of art and nature. 
Forestival presents a sublime sampling of the area food, music, and arts as well as the opportunity to learn about their artist-in-residence programs, get a sneak peak at  the Steward's Cottage, and explore the bottom-land hardwood forest. We'll be able to see some of what we learned about at Historic New Orleans Collection the other day.
If we're up for it, when we return to the Big Easy, we'll briefly indulge in the Magazine Street Champagne Stroll.  Pick your favorite part of Magazine Street to stroll, because there are participating merchants from Canal Street to Henry Clay Avenue.  We'll probably stay uptown between Louisiana and Napoleon so that we can take a break at Bouligny Tavern for yet another small plate and fine wine experience.
On Mother's Day we'll stick with our annual tradition of Irma Thomas at the Audubon Zoo.  Great for all the generations, for us that's age 2 – 90.
We'll finish up our week of celebrating Mom with a 1/2 round of golf at Audubon Golf Course, followed by lunch on the veranda of the clubhouse – under the Live Oak canopy of trees.  Audubon's course was renovated several year's ago and it is a lovely executive course and you can't beat the beauty of Audubon Park.
Look forward to seeing you Out and About in New Orleans…with your mother!!!
Every thing lovely,
Leslie
Out and About is a weekly blog by Leslie Compton of Every Thing Lovely, a special event and creative consulting team, and is sponsored by Key to NOLA Properties, a full service real estate brokerage firm specializing in furnished rental properties in New Orleans. Key to NOLA Properties and Every Thing Lovely have joined forces to provide a full array of services for travelers' (and locals') personal and professional needs while in the Crescent City.